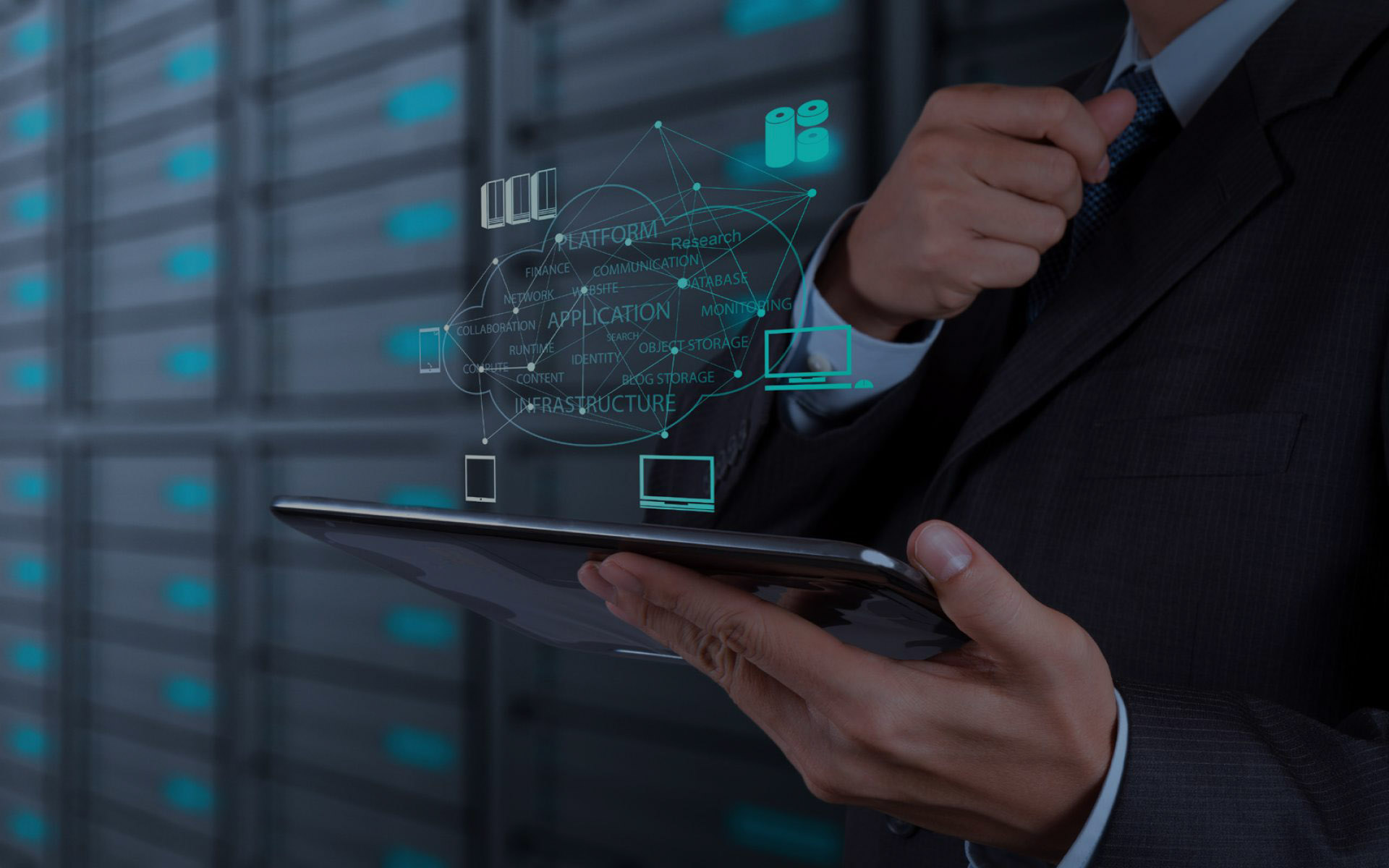 Cloud Computing
Cloud computing is a kind of Internet-based computing that provides shared processing resources and data to computers and other devices on demand. We're helping today's largest, global enterprises become intuitively digital by using the cloud as part of a foundation to derive new insights, unlock new opportunities and build new models for creating richer, more meaningful customer experiences. We can help you plan, build and manage a cloud infrastructure using your choice of innovative cloud services.
Dedicated teams of top-notch developers with deep experience provide full-cycle custom cloud solutions, including cloud infrastructure setup, cloud application development services, cloud platforms, quality assurance, maintenance and support.
We follow the agile project management approach and market-proven digital product delivery strategy to provide both enterprise and small-scale companies with top-quality services, including key steps such as: initial consulting, solution design and development, systems release, testing, and support. We follow all the state-of-art technologies to help our clients leverage the full potential of modern open-source cloud services (SaaS, IaaS and PaaS tools) creating and testing flexible, scalable, location-independent solutions with private or public access to drive businesses and industries forward.
Why Choose Us?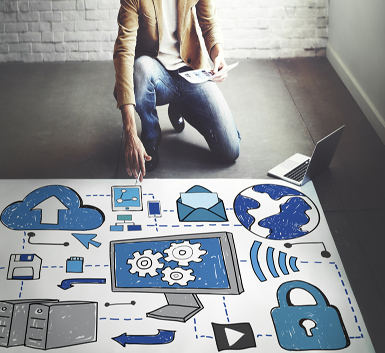 Our software development experts have leveraged the benefits of cloud development for multiple global companies. We have proven that application development in the cloud can reduce costs, minimize risks, save time and streamline operations. Our Cloud computing solutions have enormous benefits to offer:
Increased Efficiency

Faster Disaster Recovery

High Flexibility

New Business Models

High Collaboration
Our Cloud Services
Applications that use virtualized IT services are definitely more efficient and better equipped to meet user demands compared to the traditional ones. Subscription Pricing is definitely replacing Perpetual Licenses. There is a change from perpetual licensing that affects capex budgets to subscription-based pricing that affects opex budgets.Our Cloud Computing Solution comprises of three key steps:
We perform an in depth analysis of your existing business, future plans, business requirements and goals to drive ROI. We also do an assessment of which processes and technology are required for using cloud. We determine enterprises readiness for the cloud by aligning the cloud technology with the business requirements
After performing the analysis the next step is to develop the perfect strategy for optimization and cost saving. We determine what the enterprises are trying to achieve from the Cloud, and other considerations such as performance, timelines, budget etc. After this step we match the business requirements with the right type of cloud platform. We offer many cloud deployment options such as Public, Private and Hybrid
In this service we configure multiple application programs to share data in the cloud. We have multiple options from which the enterprises can benefit. a) Traditional enterprise integration tools deployed on premise b) Traditional enterprise integration tools hosted in the cloud and c) On Demand Integration offerings. These are SaaS applications designed to deliver integration securely over the internet.